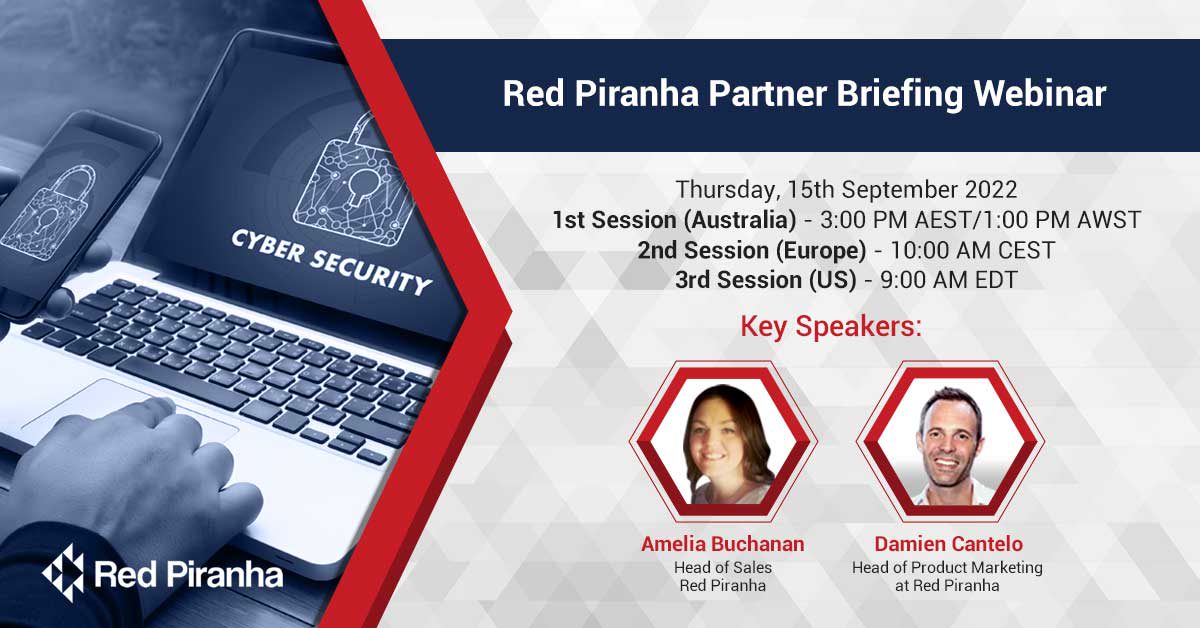 ---
Cyber Security is fast becoming one of the most important parts of a business, and we want to help you be the Cyber Security Expert!

Red Piranha is hosting an Online webinar on Thursday 15th September and we'd like you to come along. Don't miss out on this chance to get a close-up view and 'hands-on' introduction to our latest operating system on the Crystal Eye XDR platform.
We will also introduce you to our MSP partner program. Our MSP program presents not only ways for you to tackle and manage the challenges faced by your SMB clients but also an opportunity for you to add an additional income stream to your business.
This is a great opportunity to virtually meet some of our in-house experts and gain a deep understanding of our range of security solutions!
---
Event Details
---
Where: Online via Demio
When: Thursday, 15th September 2022
1st Session (Australia) - 3:00 PM AEST / 1:00 PM AWST
2nd Session (Europe) - 10:00 AM CEST
3rd Session (US) - 9:00 AM EDT
Event Program:
Presentation and demo:
Overview of Crystal Eye XDR
How Crystal Eye can help your clients
Updates of the latest version Crystal Eye
Q&A Session
---
Key Presenters
---
Amelia Buchanan - Head of Sales at Red Piranha
Damien Cantelo - Head of Product Marketing at Red Piranha