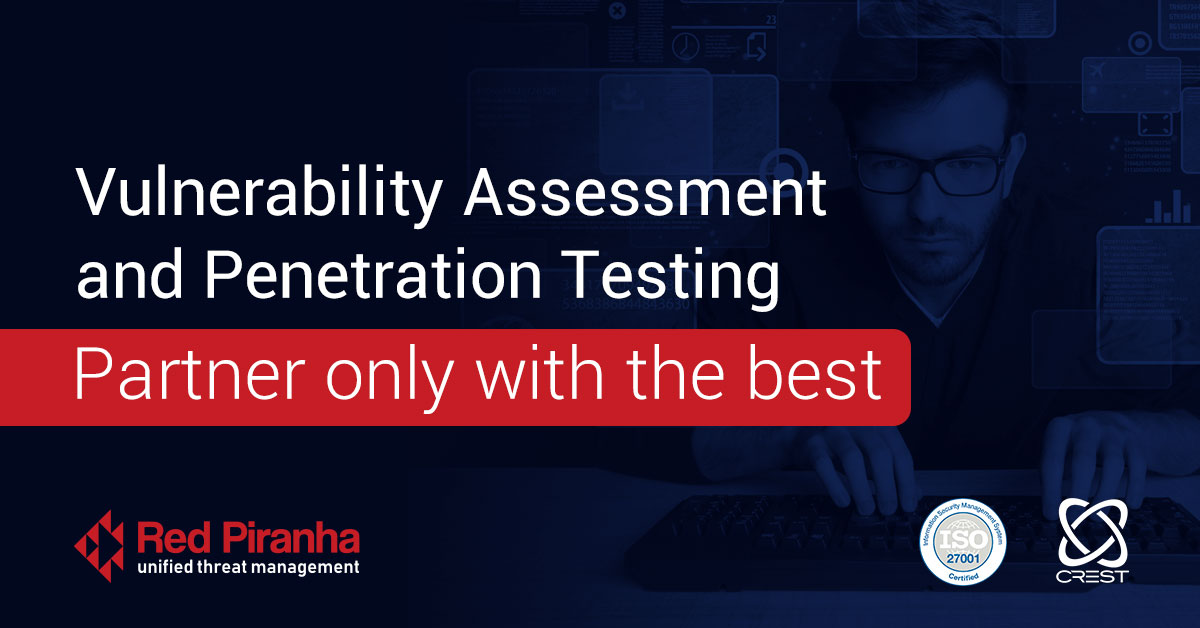 Organisations must secure complex IT environments whilst delivering their business and brand objectives. Undertaking a series of penetration tests will help test your security arrangements and identify the scope of improvements. When carried out and reported, a penetration test can give you detailed information of all your technical security weaknesses and provide you with the information and support required to bridge the gap and achieve greater cyber maturity.


What makes Red Piranha's Vulnerability Assessment and Penetration Testing Services stand among the best in industry:
1) As a CREST Certified organisation, Red Piranha has demonstrated that its Penetration testing staff are among the best in their field and have achieved an internationally recognised benchmark of skills, knowledge, and experience. In addition, as a CREST member, Red Piranha takes pride in its policies, processes, and procedures in efficiently and effectively performing penetration testing services.
2) Prior to commencing a penetration test for our clients, we draft a scope of penetration tests plan- outlining processes, techniques, and procedures to be used during the tests. The scope of penetration tests records a formal document signed-off by all relevant parties. A clear definition on the use of Non-Disclosure Agreements (NDAs) to govern information protection and disclosure.
A documented management assurance framework is created to help govern all aspects of penetration tests such as:
Test administration: scope, legal constraints, disclosure, and reporting
Test execution: approach, separation of systems and duties, tool heritage, traceability, and repeatability of tests
Data security: secure storage, transmission, processing, and destruction of critical or sensitive information provided or accessed during the test; the results of the test; and recommended actions.
3) We identify a range of potential vulnerabilities in target systems, then exploit the vulnerabilities identified and penetrate the target system in a controlled manner. Red Piranha's team of experts use proven and effective methodologies for penetration testing. In addition, robust network protection mechanisms are used on the attack infrastructure to prevent network compromise.
Subsequently, a comprehensive report is presented with the key findings identified during penetration tests on the outcome of each vulnerability; the level of risk to the business; and advice on how to remediate each vulnerability.
4) We use a systematic, structured, and standard testing methodology. Red Piranha offers a variety of penetration testing such as Web & Mobile applications, Internal and External Infrastructure Penetration tests. In addition, we also conduct specialist testing such as Red Teaming, Social Engineering and much more.
Our testing methodologies include the Open-Source Security Testing Methodology Manual (OSSTM), the Open Web Application Security Project (OWASP), Penetration Testing Execution Standard (PTES), National Institute of Standards and Technology (NIST) and more. The scope specifies the testing criteria using the Information Systems Security Assessment Framework (ISSAF).
5) Mitigate your Security Issues through a prioritised Remediation Plan. Red Piranha also offers a remediation plan with prioritised approach document identifying all security issues ranked by risk for the organisation to implement.
It enables an organisation to focus efforts on key security issues by identifying the high-risk items brought to light in the Penetration Testing report to improve security posture.
6) Red Piranha is one of only a few security organisations with ISO 27001 certification to demonstrate that our processes, tools, and systems adhere to a recognised framework. Our experienced security experts have intimate knowledge of the latest vulnerabilities and attack methods to ensure you get the most out of the security testing.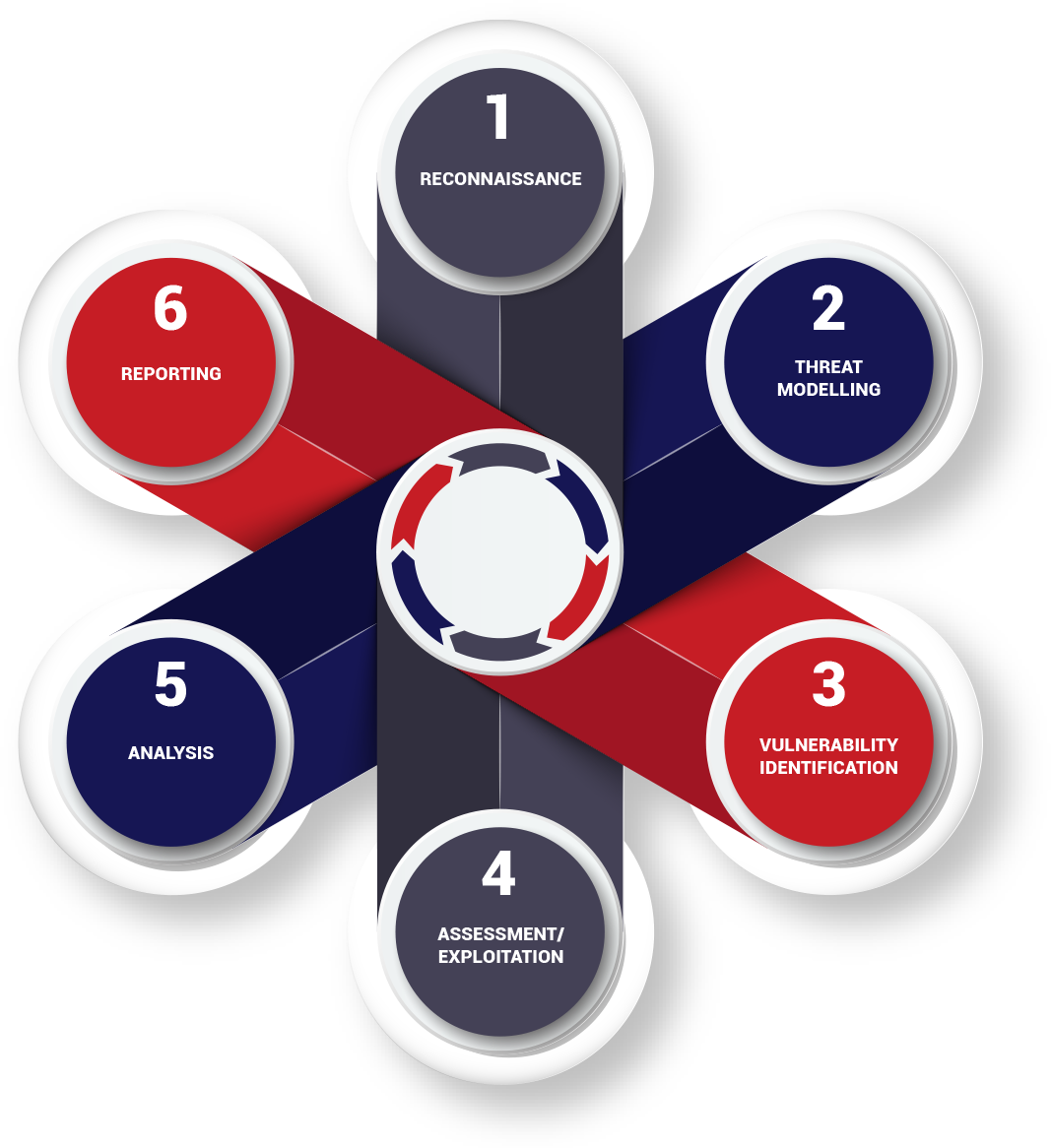 Our certified experts, plan, perform and detail their findings to provide clear sense of your security posture. Both strengths and weakness are scored and contextualised for technical stakeholders as well as decision makers to establish business need and solutions to technical roadblocks.
We take pride in our Australian-based cybersecurity products and services with a global presence servicing large and small clients and partners across multiple industry sectors Critical Infrastructure, Defence, Education, Financial Services, Government, Health, and Pharmaceutical.
Our team of certified and accredited security professionals deliver a full range of security testing services customisable to meet specific testing needs.
Vulnerability Assessment
Breach & Attack Simulation
Penetration Testing
Automated Vulnerability Assessment

Learn more about Red Piranha's full-service capability across Vulnerability Assessments and Penetration Testing (VAPT).
Date Published
November 10, 2022