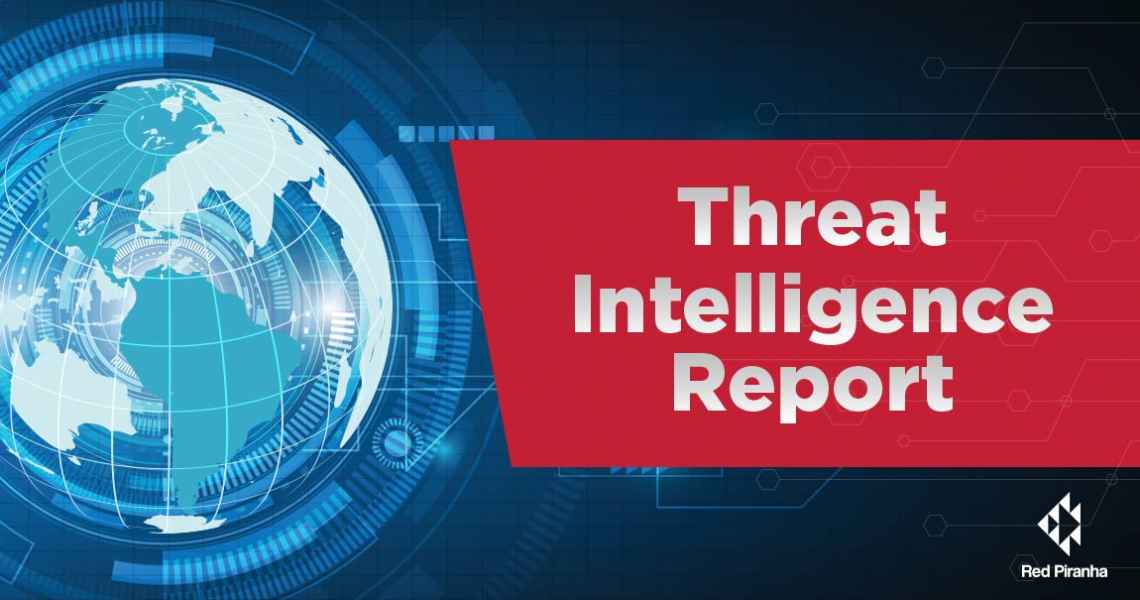 Trends
The top attacker country was China with 153498 unique attackers (59.66%).

The top Phishing campaign detected was against Facebook with 104 instances detected.

Once again, the importance of patching cannot be overemphasised. Four zero-day attacks were reported
by Microsoft, dubbed the Hafnium attacks. The attacks target the vulnerability on Microsoft Exchange servers by executing a server-side request forgery and remote code execution. Microsoft has released a patch for Exchange servers.

A previously identified bug, Spectre, was reported to be used as leverage to attack Windows, Linux,
Android, macOS and ChromeOS systems. The /etc/shadow file in Linux systems is used as leverage to
move laterally and dumped Kerberos tickets as leverage for an attack in Windows systems. The patch
has been available since the bug was identified. Details: CVE Identity is CVE 2017-5753

Default database credentials were used as leverage to steal personally identifiable information collected onto a database through logs generated by VPN apps for Android. Notably, the VPNs were possibly developed by the same person and carry the same features and utilise the same server. The solution to protecting one's data when using a VPN would be to thoroughly assess the reviews to build trust in your
VPN provider.

A VMWare vulnerability was detected, which can be used by malicious actors to remotely upload
corrupted files and execute code in the logupload container. VMWare has provided a patch for this vulnerability. Details: CVE Identity-CVE-2021-21978 with CVSS score of 8.6 and severity rated as
Important.



Top Attackers By Country
| Country | Occurences | Percentage |
| --- | --- | --- |
| China | 153498 | 59.66% |
| United States | 59015 | 22.93% |
| Vietnam | 8758 | 3.40% |
| Russia | 6135 | 2.38% |
| Singapore | 5877 | 2.28% |
| India | 4408 | 1.71% |
| Philippines | 2578 | 1.00% |
| Brazil | 2520 | 0.97% |
| Bosnia and Herzegovina | 2360 | 0.91% |
| Dominican Republic | 2356 | 0.91% |
| Hong Kong | 2196 | 0.85% |
| Taiwan | 2134 | 0.82% |
| Tunisia | 2046 | 0.79% |
| Thailand | 1504 | 0.58% |
| Mexico | 1290 | 0.50% |
| Algeria | 591 | 0.22% |
Top Attackers By Country
China
United States
Vietnam
Russia
Singapore
Others
Threat Geo-location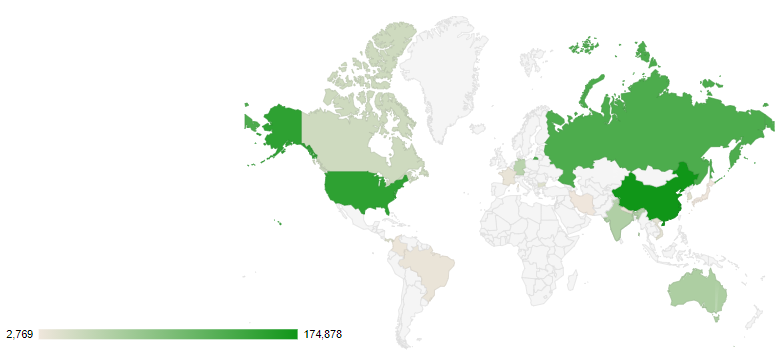 Top Attacking Hosts
| Host | Occurrences |
| --- | --- |
| 61.177.173.3 | 59219 |
| 218.92.0.201 | 19429 |
| 14.152.36.106 | 6624 |
| 86.27.113.91 | 6234 |
| 218.92.0.202 | 5144 |
| 103.100.29.81 | 5092 |
| 149.167.60.128 | 4237 |
| 104.248.254.151 | 3556 |
| 163.172.234.206 | 3379 |
| 45.126.132.250 | 2993 |
| 69.162.124.234 | 2807 |
| 34.200.247.158 | 2640 |
| 45.64.130.147 | 2488 |
| 47.88.33.190 | 2447 |
| 47.91.88.40 | 2440 |
| 5.43.72.200 | 2360 |
| 181.37.127.79 | 2356 |
| 14.162.144.236 | 2351 |
| 58.69.60.2 | 2348 |


Top Attackers

Top Network Attackers
| ASN | Country | Name |
| --- | --- | --- |
| 4134 | China | CHINANET-BACKBONE No.31,Jin-rong Street, CN |
| 134764 | China | CT-FOSHAN-IDC CHINANET Guangdong province network, CN |
| 14061 | United States | DIGITALOCEAN-ASN, US |
| 12876 | France | Online SAS, FR |
| 132644 | Indonesia | IDNIC-CBNCLOUD-AS-ID PT. Cyberindo Mega Persada, ID |
| 46475 | United States | LIMESTONENETWORKS, US |
| 14618 | United States | AMAZON-AES, US |
| 45634 | Singapore | SPARKSTATION-SG-AP 10 Science Park Road, SG |
| 45102 | United States | CNNIC-ALIBABA-US-NET-AP Alibaba (US) Technology Co., Ltd., CN |
| 42560 | Bosnia & Herzegovina | BA-TELEMACH-AS Telemach d.o.o. Sarajevo, BA |
| 28118 | Dominican Republic | ALTICE DOMINICANA S.A., DO |
| 45899 | Vietnam | VNPT-AS-VN VNPT Corp, VN |
| 9299 | Philippines | IPG-AS-AP Philippine Long Distance Telephone Company, PH |
Top Phishing Campaigns
| Phishing Target | Count |
| --- | --- |
| Other | 1201 |
| Amazon.com | 22 |
| Facebook | 104 |
| DHL | 3 |
| Instagram | 20 |
| Orange | 2 |
| PayPal | 7 |
| Allegro | 4 |
| WhatsApp | 5 |
| Google | 4 |
| Accurint | 1 |
| Rakuten | 1 |
| RuneScape | 1 |
| Microsoft | 8 |
| Dropbox | 2 |
| Adobe | 2 |
| MyEtherWallet | 1 |
| Halifax | 1 |
| WeTransfer | 1 |
| Caixa | 2 |