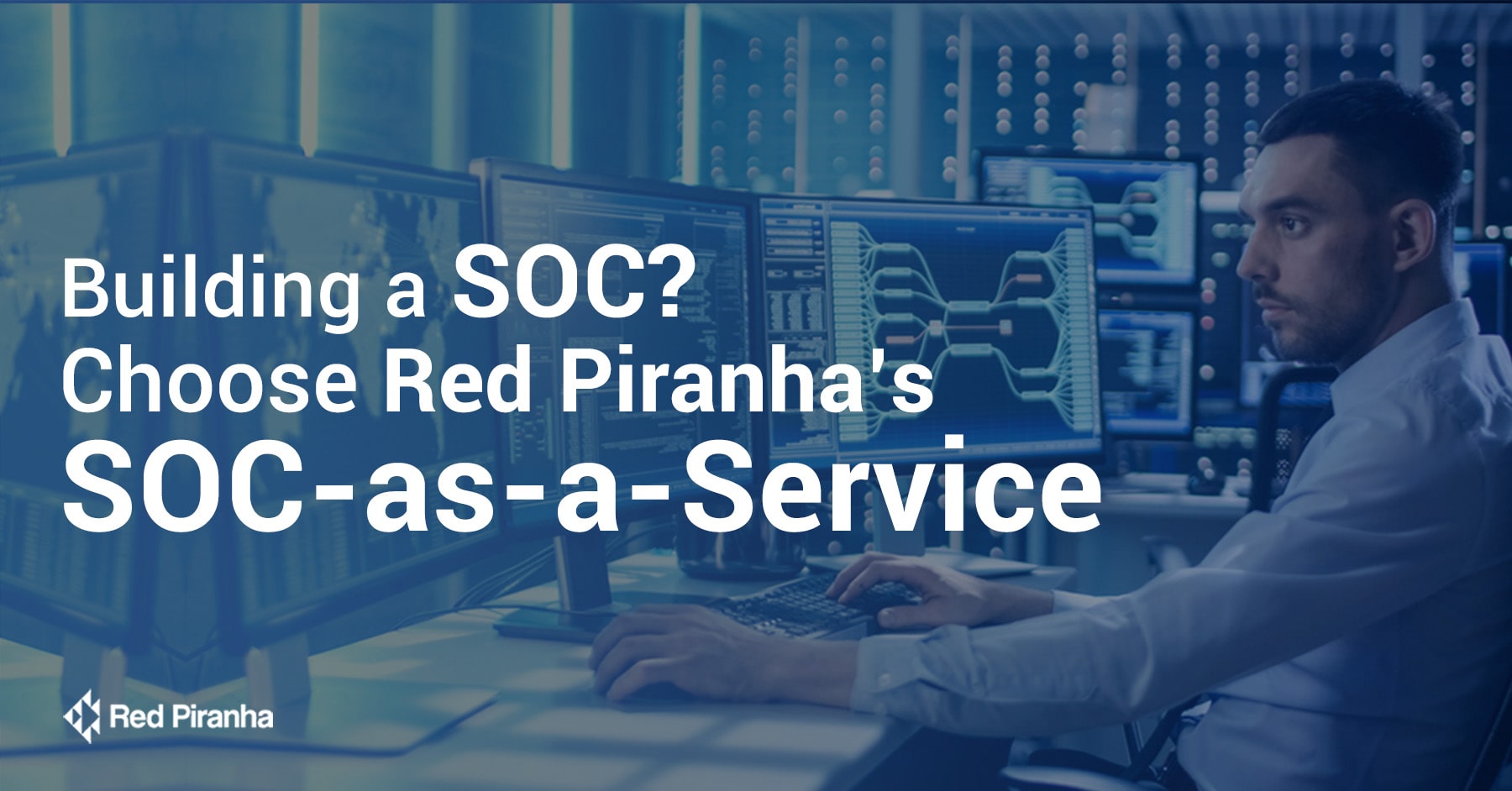 Security Operations Centre (SOC) is essential for any organisation's cybersecurity strategy. They are technology and dedicated teams of security professionals responsible for monitoring and protecting an organisation's networks and systems from cyber threats.
However, setting up and maintaining an in-house SOC can be a complex and expensive proposition and presents its own challenges in an ever-evolving threat landscape. The effectiveness of a SOC is determined by the technology used in operations, risk to those operations as well as the mean time to detect, respond, and recover. In addition, the challenges faced by organisations are driven by people, processes, and technology.
Functions of a Security Operations Center for an organisation will vary based on their mission and goals, which are influenced by the organisation's risk tolerance, level of security maturity, skills and expertise, processes, and procedures, etc.
What's involved in SOC-as-a-Service?
People
While global challenges in the cybersecurity industry remain the same as in Australia. The industry is facing the specific obstacle of needing at least 17,000 more security professionals by 2026, as reported by AustCyber. Resourcing skilled professionals has become a significant challenge for organisations, particularly when it comes to building an effective SOC. A comprehensive skill set is necessary, ranging from frontline security monitoring and triaging of logs and alerts to highly qualified threat hunters with extensive experience in creating directives, setting rules, and implementing remediation strategies. Professionals must obtain ongoing certifications such as CREST, CISSP, GIAC, GCHI, SANS SEC501, and SANS SEC 503 to become subject matter experts, but obtaining such qualifications requires both time and financial investments, as well as experience.
Process
An effective SOC (Security Operations Center) relies on meticulous processes and playbooks that incorporate a deep understanding of both common and emerging attack scenarios. Such processes enable SOC teams to promptly identify, mitigate, and remediate security incidents. However, many SOC process issues can hinder the effectiveness of security operations.
For example, a lack of documented escalation and triage processes can lead to confusion and delays in incident response, while inadequate segmentation can result in the compromise of critical systems. Furthermore, SOC teams must contend with the ever-evolving threat landscape, which can make it challenging to stay current with attack techniques and develop effective mitigation strategies.
A mature SOC will address these issues by implementing a well-defined incident response plan, regularly updating playbooks and processes, and continuously monitoring and evaluating its security posture.
Technology
Technology integration within SOCs (Security Operations Centers) can present a variety of challenges that can affect the effectiveness of security operations. One common issue is the lack of interoperability between different security tools and technologies, which can lead to data silos and an incomplete view of the organisation's security posture. This can result in missed security incidents and blind spots that attackers can exploit. Additionally, the complexity of integrating and managing multiple technologies can be daunting, requiring specialized skills and resources that are not always available within an organisation. Furthermore, new security tools and technologies are frequently introduced into the market, making it challenging to keep pace with the latest developments and determine which solutions will best meet the organisation's specific needs.
Effective SOC technology integration requires careful planning and evaluation to ensure seamless interoperability, eliminate blind spots, and streamline security operations.
A true SOC is layered with multiple technology pieces showcasing not limited to Vulnerability Management Solutions, Cyber Threat Intelligence Platforms, Incident Response Capability, SIEM, SOAR, IDPS agents and Log and File transport producing actional alarms in a dashboard. Integration of many security products causes headaches for most security professionals in an already "noisy" operational environment.
The functions you want your SOC (Security Operations Center) to include will depend on your organisation's specific security needs and risk profile. However, some common functions that most SOCs typically include are:
Security monitoring of security events and alerts generated by various security tools such as firewalls, intrusion detection/prevention systems, antivirus software, and so on.
Incident response: The SOC should be responsible for quickly identifying and responding to security incidents that occur within the organisation. This includes investigating incidents, containing the damage, and mitigating the impact.
Threat intelligence: Stay updated of the latest threats and vulnerabilities that could impact the organisation and keep the security team informed about them.
Vulnerability management: Identify vulnerabilities in the organisation's systems and applications, prioritising them based on their severity, and coordinating with the relevant teams to patch or mitigate them.
Forensics: The SOC should have the capability to conduct digital forensics to investigate security incidents and gather evidence to support legal proceedings, if necessary.
Security awareness and training: Provide security awareness training to all employees to ensure they understand the risks and are equipped to protect the organisation from security threats.
Compliance management: The SOC should ensure that the organisation is complying with all applicable security regulations and standards.
Continuous improvement: Review and assess organisation's processes, tools, and procedures to identify areas for improvement and implement changes to enhance the security posture of the organisation.



3 Types of SOC Models
SOC is an organisational function responsible for managing processes designed to identify, investigate, and remediate security incidents. Changes in company direction, digital transformation initiatives, cloud providers, security leadership, strategy, and threat landscape directly impact the SOC's mission. A modern SOC model is flexible for SRM leaders as per their evolving business needs.
A Hybrid SOC model requires a managed security service (MSS), managed detection and response (MDR) or a managed SIEM provider. Businesses outsource threat intelligence and threat-hunting operations to third-party providers due to shortage and gap in the availability of skills, expertise and staffing, budget constraints, and the considerable cost of 24/7 security operations. The hybrid SOC model significantly reduces the cost of 24/7 operations and is well-suited for small to large enterprises and even SOCs to outsource some security services.
Internal SOC model must have a 24/7 centralised threat detection and response system, with a dedicated team and robust processes. It needs all the resources in-house for continuous day-to-day security operations. This SOC model is recommended for well-funded organisations that can afford at 10- 12 personnel for 24/7 coverage and have various security tool licenses and a library of playbooks and processes.
As per Gartner- A tiered SOC model has multiple independently operated SOCs within the same organisation that are synchronized by a top-tier (command or parent) SOC, to deliver unified threat detection and response. These SOCs are required to run autonomously and function as centralised or distributed SOCs. It is well-suited for large or distributed organisations, service providers offering MSSs, and those providing shared services (for example, government agencies) who are well-funded to afford a team of experts for 24/7 coverage.
Most internal security departments can't keep up with the ever-expanding, complex workloads, and lack the dedicated resources required to stay on top of these developments.
This is where SOC-as-a-Service comes in.

Benefits of SOC-as-a-Service
SOC-as-a-Service is a type of Managed Security Service that provides organisations with access to a team of security experts and state-of-the-art technology without the need to set up and maintain an in-house SOC. This can provide several benefits, including:
Cost savings: Setting up an in-house SOC can be expensive, with costs for personnel, training, and technology adding up quickly. By outsourcing to a SOC-as-a-Service provider, organisations can save on these costs and focus their resources on other priorities.
Expertise: A SOC-as-a-Service provider will have a team of experienced security professionals trained in the latest technologies and techniques. It provides them access to expertise they might not be able to afford in-house.
Scalability: The threat landscape is constantly evolving, and organisations need to be able to respond quickly to new threats and vulnerabilities. With SOC-as-a-Service, organisations can scale up or down as needed, without the need to hire and train new staff.
Continuous monitoring: One of the key functions of a SOC is to provide continuous monitoring of networks and systems. With SOC-as-a-Service, organisations can benefit from 24/7 monitoring and support, helping to ensure that their systems are always protected.



Why choose Red Piranha SOC-as-a-Service?
Red Piranha- is ISO 27001, ISO 9001 and CREST Certified and the only Australia Cybersecurity Company part of the Cyber Threat Alliance (CTA) have taken it one step further with the Crystal Eye XDR platform with Managed, Detection and Response (MDR) via Crystal Eye SOC (CESOC) Red Piranha's MDR service offers high-fidelity threat detection, investigation and mitigative response with high verbosity and human interpretable reporting aligned to business-focused risks. Crystal Eye Network detection and response (NDR) employs a combination of machine learning (ML), advanced analytics and rule-based matching to detect anomalous and suspicious activities on enterprise networks. NDR uses multiple detection methods to detect deviations from baseline behaviours to determine if the anomaly is malicious or benign.
Crystal Eye XDR MDR takes the traditional SOC-as-a-Service model and turns it on its head, providing all the benefits of a traditional SOC with added benefits of award-winning integrated technology that reduces overhead costs and integration woes all backed by world-class cybersecurity experts. Turnkey delivery, with predefined processes and easy to use playbook of workflows, procedures and analytics.
An incredibly powerful SOAR and integrated technology stack via Crystal Eye XDR MDR allows an organisation to respond in the window of opportunity rather than being reactive and can quite well be the difference coming out of a compromise as a functioning organisation or not.
24/7*365 availability of immediate remote mitigative response, investigation and containment support that goes beyond alerting and notification, delivered by Red Piranha's certified security experts. Quickly and efficiently identify, assess and respond to threats, both known and unknown with Red Piranha's Threat Detection, Investigation and Response (TDIR).
Red Piranha has set a record to respond, detect, and recover in just 24 minutes.
Red Piranha's Crystal Eye XDR MDR service enables your team to focus on what matters most to you while letting the experts handle threat detection and response. The team will be an extension of your internal team, your partner against cybercrime and a key player in strengthening your overall security posture offering a follow-the-sun approach with 24/7 "Eyes on Glass" capability.
Overall, Red Piranha's SOC-as-a-Service provides organisations with effective and cost-efficient way to protect their networks and systems from cyber threats. By outsourcing to such a reputable provider, one can access the expertise and technology they need to defend against attacks and keep your systems secure.
Date Published
March 22, 2023