WE LIVE IN A CLOUD-FIRST WORLD
WHERE YOU NEED A CLOUD-NATIVE SECURITY PLATFORM
Securing Cloud Environments, Without Compromise


We live in a world where systems, applications and data all reside in the cloud. Deploy Security First SASE anywhere and leverage a range of security tools and methodologies including best-in-breed Threat Detection Investigation and Response, world-class fully operationalised Threat Intelligence, and on-demand human machine teaming that ensures security without compromise.
Red Piranha's Single Vendor SASE delivers full security protection, threat detection and incident response across your whole cloud infrastructure.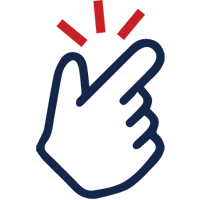 SIMPLE
Instant deployment options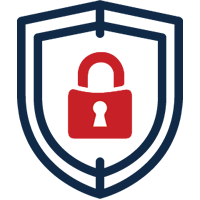 SECURE
Cloud-native security platform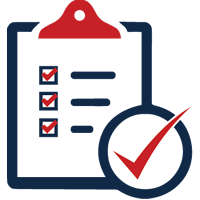 COMPLIANT
Achieve security outcomes
Simple Deployment
You can secure your cloud environment with just a few clicks in the Orchestrate dashboard to get you up and running with a simple subscription pricing model. Consolidate your stack by bringing together your cloud, network and endpoints onto our XDR security platform.
Cloud Security
CNSP allows you to integrate a range of security services into the cloud network infrastructure and build a zero-trust environment for staff, both in and out of the office. Access a global network of PoPs (Points of Presence) to protect your cloud from the SaaS to the edge delivering a consistent experience for workers spread across multiple locations.
Security Outcomes
This end-to-end approach allows you to meet a range of compliance obligations and achieve security outcomes that are tailored to your business.
Protect Critical Infrastructure with embedded security controls
Integrated Operationalised Cyber Threat Intelligence, with AAI (Automated Actionable Intelligence)
Up to 11x Increased visibility to counter Advanced Persistent Threats (APTs). Gain real-time insights into network traffic and anomaly detection
Advanced Microsegmentation enabling policy enforcement across cloud workloads and DevOps environments
Integrated Vulnerability Management for Continuous Threat Exposure Management right down to the SBOM
SD-WAN to Apply flexible, policy driven controls to Authenticate and Authorize
Employ CASB to securely manage access to micro services across hybrid environments
Supported by Red Piranha's Security Operations Center
Get access to 24*7/365 Monitoring and Response capabilities. Protect, Detect, Investigate and Respond to all zero-day threats, malware families and APTs with greater detection efficacy
Best-in-breed Threat Detection, Investigation and Response to meet the challenge of the evolving threat landscape
Get Immediate SOC uplift with Detection Engineering coverage across cloud, network and Endpoint
XDR Capabilities
Crystal Eye Single Vendor SASE takes a cloud-first approach to providing comprehensive protection, detection and response capabilities for today's digital world. It's a unified security platform that quickly detects security incidents anywhere across your attack surface and automatically responds to shut down the threat and minimise the impact to your business.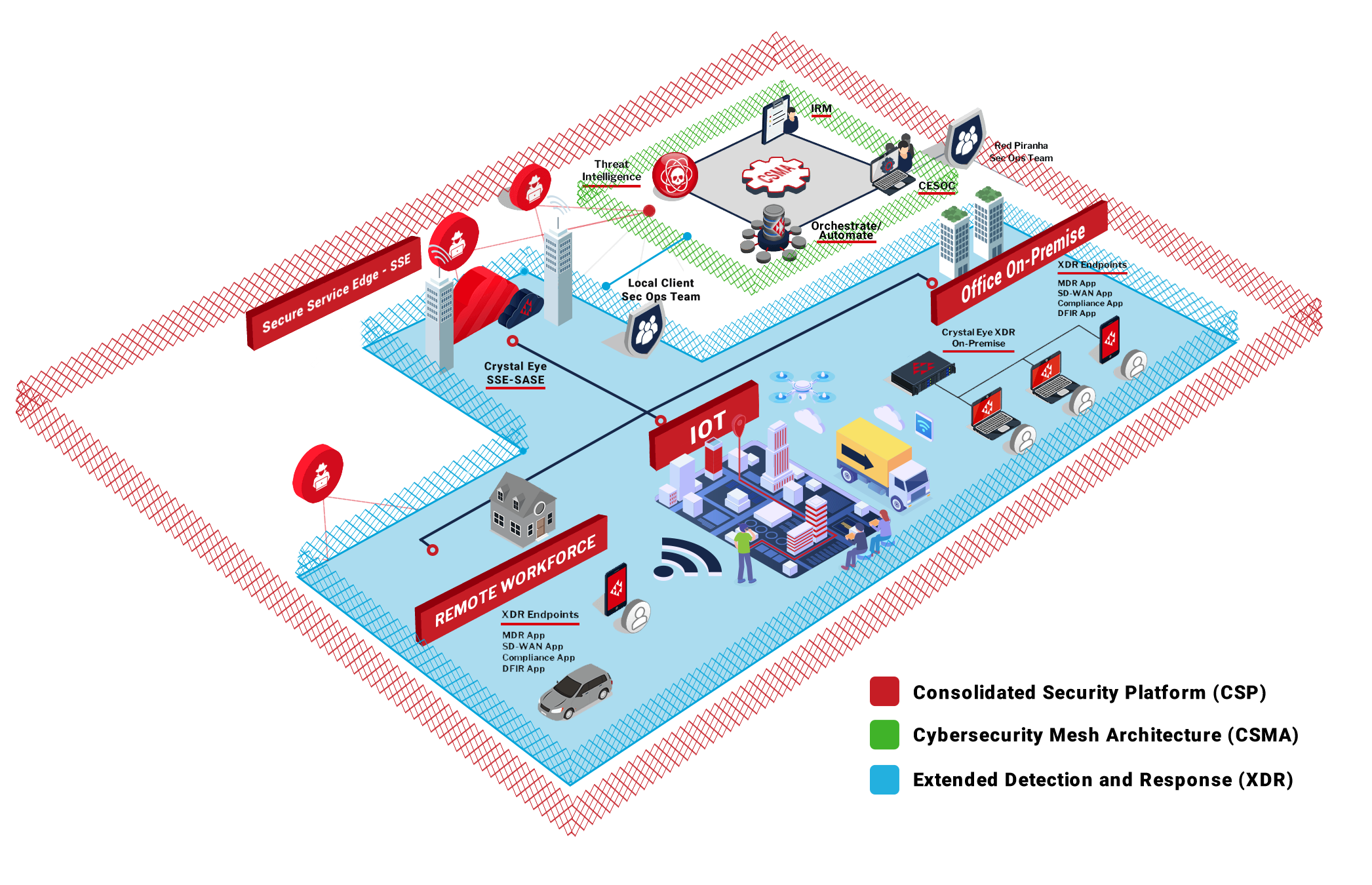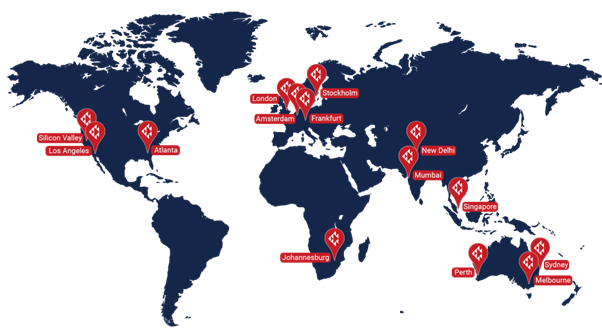 Crystal Eye XDR Cloud secures your organisation across your entire cloud footprint.

Bring Compliance to your Cloud
One of the biggest tasks facing administrators is knowing where to patch first. This is where Red Piranha's Vulnerability Management can help by not only scanning discreet hardware but extending this to containers to provide visibility down to the SBOM (Software Bill of Materials). This gives a fuller inventory of vulnerabilities that can then be assessed and acted upon according to risk. This takes simple Vulnerability Scanning to the next level with context aware true Vulnerability Management.
The CNSP includes the following key components which work together to provide a holistic framework to protect your business:
XDR Cloud (Single Vendor SASE deployment)
Orchestrate management console
XDR Endpoints (Remote & On-premise)

Red Piranha's Crystal Eye XDR Endpoints secures your endpoints across the corporate networks and your remote workforce.
Find out more about the XDR Endpoints.
Red Piranha's Crystal Eye Security Operations Centre (CESOC) can also provide monitoring, management and incident response capabilities by integrating into our 24x7 SOCs.
Find out more about CESOC.
​​​​Existing customers and partners can log in to the Orchestrate dashboard to get setup now. Crystal Eye XDR Cloud is available in a range of options to suit every budget.

Keen to learn more? Looking for a partner? Are you a partner looking for a solution?

Gartner Security Vendor Comparisons - 2021