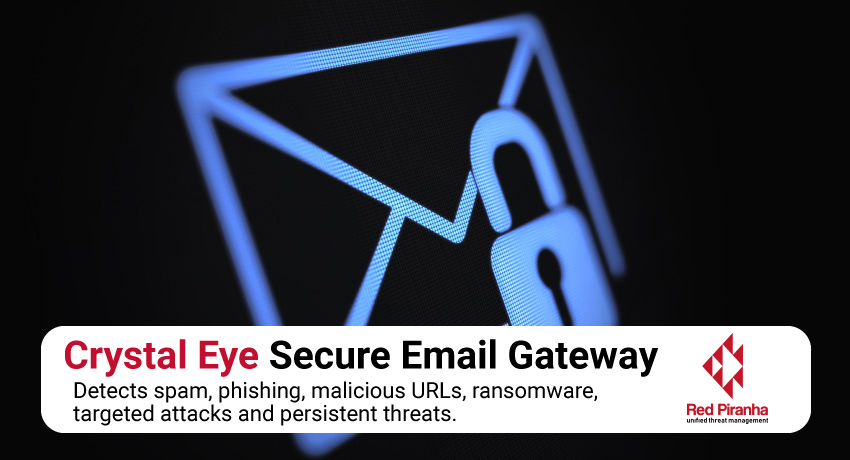 Email is the biggest security hole through which enterprises are infiltrated.
Cyber-criminals are devious and have very sophisticated ways to exploit people's trust and get users to download files, click on links that direct them to malware loaded URLs, and direct them to sites that look real but are operated by the criminals who are wanting user passwords and data.
Red Piranha's Crystal Eye Secure Email Gateway
Provides a comprehensive solution to enterprises to ensure the highest level of secure email is provided to their users.
Email infiltration strategies by cyber-criminals are ever evolving. Our gateway solution has built-in threat detection and exploits detection that is backed up by our threat detection network and intelligence systems, developed by Red Piranha, and integrated into the Crystal Eye products we offer.
We provide our clients with updated protection against scams, phishing, malware, malicious URLs, ransomware, sender impersonation scams, and can block spam, phishing emails, credential harvesting and other threats to your users with great assurance.
Sophisticated Tactics
As cyber-criminals have upped their game and gotten more sophisticated they have begun to use blended tactics that use multiple vulnerabilities and methods to spread. Our gateway solution protects you against the latest threats and attacker tactics. Our gateway solution also offers powerful DLP protection to help achieve regulatory compliance and protect your intellectual property.
We even offer a multi-layered anti-spam approach to help cut down on spam and minimizes false positives. The granular and flexible policy engine is designed to be easy to manage yet powerful enough to meet your every need.
Contact Red Piranha today at +61 (8) 6365 0450 for more information on Crystal Eye and the Crystal Eye Secure Email Gateway solution.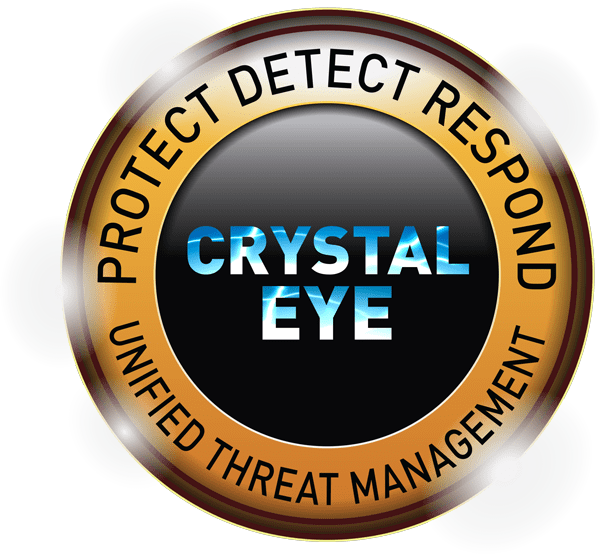 Crystal Eye UTM Platform
We invite you to visit the Crystal Eye UTM Platform page and learn more about this powerful security tool to protect your network and users from cyber-criminals and evolving exploits that put your data at risk.