SECURITY MANAGEMENT
Managed Detection and Response (MDR)
Red Piranha's Managed Detection and Response (MDR) service applies Human-Machine Teaming to automatically detect and stop security threats using our award-winning XDR platform, Crystal Eye. We also offer managed SOAR and managed SIEM capabilities.
69% OF ORGANISATIONS RECEIVED MORE THAN 100,000 ALERTS EVERY SINGLE DAY
Are you drowning in noise and unsure what's real and what's not?
It's time to get on top of your security monitoring.
UP YOUR CYBER GAME
The bad guys have been automating their attacks for decades;
It's time to automate your defences.
GET AHEAD OF THE CURVE WITH RAPID RESPONSE
MDR automates the detection of cyberattacks and outsources the response to the experts;
It's time to develop an orchestrated response.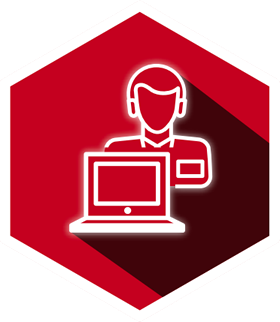 BENEFITS
Reduce risk of a breach
-
Contain the impact
-
Ensure compliance
What is Managed Detection and Response?
MDR is a strategic partnering service that provides Security Orchestration and Automated Response (SOAR) capabilities that take on the responsibility for managing the critical functions of protecting, detecting and responding to security events in your IT environment.
Few organisations have enough qualified staff to continually monitor network traffic, analyse events to identify real threats and then effectively prevent an attack. Therefore, it makes sense to outsource this specialised function to experts with the right knowledge, experience and capability.
Responding quickly to threats will significantly reduce the risk and loss associated with a security breach. The average time to identify and contain a breach is 277 days. With an effective MDR solution, this can be reduced to hours or even eliminated.
Information Overload
In today's hyper-connected world, there is an overwhelming amount of data traffic coming in and out of an organisation daily. With so many devices and systems producing and logging events, it's nearly impossible for organisations to stay on top of this activity and filter out the real threats from the noise. This is where an MDR service can help, giving you access to a team of qualified security professionals who can take this responsibility off your plate.
How is MDR different?
Traditional managed security services provide reactive monitoring of your network perimeters, like managing firewalls and other systems. MDR, however, is a more in-depth and proactive service. Taking a broader view of not only your network perimeter but also your systems and application layers delivers a higher level of assurance that sophisticated threats are being identified and blocked before any damage is done.
Crystal Eye MDR
Get total visibility and context with the detection and response capabilities you need to deal with the changing threat landscape. Crystal Eye will reduce your investment to uplift your security monitoring and response capabilities. You can close the gap between detection and response faster than ever without the management burden, with access to advanced Human-Machine Teaming for on-demand Incident Response capabilities. With customised deployment workflows, you can deploy Crystal Eye XDR for advanced managed Network Detection and Response (NDR) inline to integrate into any environment.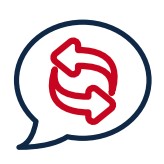 Rapid Response
Guaranteed response times and SLAs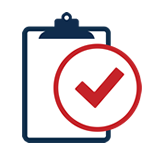 Compliance
Address your protection and incident response obligations
Threat Hunting
Proactively searches for signs of an attacker in your network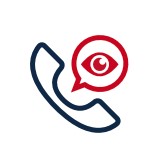 Investigation on call
Initiate Digital Forensics & Incident Response (DFIR) at the push of a button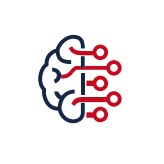 Automated Intelligence
Apply machine learning to automate threat detection & response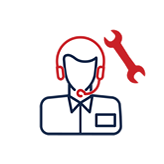 Incident Response for everyone
Cost-effective solution for every organisation
How are we different?
Crystal Eye is more than just eyes on glass, it can put eyes on everything. With strategic security emplacements within the network, and at the service edge, monitoring and detection, and response and containment, are seamless. Hunting and vulnerability scanning require no added deployments or licensed add-ons.
Red Piranha's team of highly qualified security experts stationed in our 24*7 global Security Operations Centres (SOCs), coupled with the automated capabilities of our award-winning Crystal Eye XDR platform, provides a solid foundation to proactively protect, detect and respond to threats on your network. By applying the machine learning capabilities of Crystal Eye, we can automate large volumes of traffic analysis, allowing our SOC personnel to focus on priority tasks that require human intervention.
Red Piranha is one of only a few security organisations with a fully ISO 27001 certified process, ensuring we deliver the highest quality service possible, giving you the confidence and peace of mind that you've partnered with the right MDR security company.
Additional Red Piranha Services
Our MDR service plugs you directly into our other technologies and services to improve your overall security posture:
Security Orchestration & Automated Response (SOAR)
Red Piranha MDR uses the powerful Security Orchestration and Automated Response (SOAR) capabilities of Crystal Eye. These are super-charged with machine learning playbooks that provide extra capabilities for security teams to respond to potential incidents with better alarm triage. The playbooks offer advanced analytics capabilities which include both sophisticated scenario detection and behavioural modelling to identify and block threats automatically.
SOC Transparency & Availability
Our state-of-the-art SOC facilities apply a "follow the sun" approach with locations in Australia (East & West coast), Singapore and North America. This approach allows us to provide 24x7 support to customers globally, with full site redundancy to ensure maximum uptime. We also provide full visibility of your security posture, with access to the same security portal that our security analysts use to monitor the environment.