CRYSTAL EYE XDR CLOUD
Cloud-Native Security Platform (CNSP)
WE LIVE IN A CLOUD-FIRST WORLD
YOU NEED A CLOUD-NATIVE SECURITY PLATFORM
We live in a world where systems, applications and data all reside in the cloud. Crystal Eye XDR Cloud is a Cloud-Native Security Platform (CNSP) that allows for quick and easy setup of a Secure Access Service Edge (SASE) deployment to protect your organisation from the cloud to the endpoint.
Crystal Eye XDR Cloud delivers full security protection, threat detection and incident response across your whole cloud attack surface.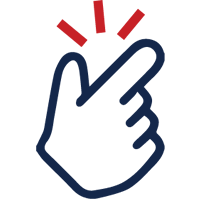 SIMPLE
Instant deployment options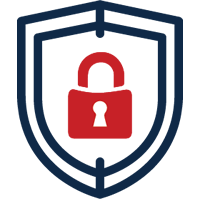 SECURE
Cloud-native security platform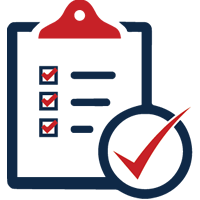 COMPLIANT
Achieve security outcomes
Simple Deployment
You can secure your cloud environment with just a few clicks in the Orchestrate dashboard to get you up and running with a simple subscription pricing model. Consolidate your stack by bringing together your cloud, network and endpoints onto a simplified security platform.
Cloud Security
CNSP allows you to integrate a range of security services into the cloud network infrastructure and build a zero-trust environment for staff, both in and out of the office. Having multiple Points of Presence (PoPs) enables a SASE framework across multiple locations to protect your entire cloud footprint. Local PoPs provide extended protection as well as increased performance for workers spread across multiple locations. You can also setup cloud applications behind the Crystal Eye XDR Cloud deployment to protect them natively in the cloud.
Security Outcomes
This end-to-end approach allows you to meet a range of compliance obligations and achieve security outcomes that are specific to your business.
XDR Capabilities
Crystal Eye XDR Cloud takes a cloud-first approach to providing comprehensive protection, detection and response capabilities for today's digital world. It's a unified security platform that quickly detects security incidents anywhere across your attack surface and automatically responds to shut down the threat and minimise the impact to your business.
Deployment Options
Crystal Eye XDR Cloud is available in the following flexible cloud deployment options:
PAYG (Pay As You Go)
BYOL (Bring Your Own Licence) – AWS & Azure (coming soon)
PAYG is a simple monthly cost under the Infrastructure as a Service (IaaS) model, while BYOL allows you to use your own Platform as a Service (PaaS) licence to protect your hosted AWS or Azure cloud environment across multiple availability zones.
Crystal Eye XDR Cloud secures your organisation across your entire cloud footprint.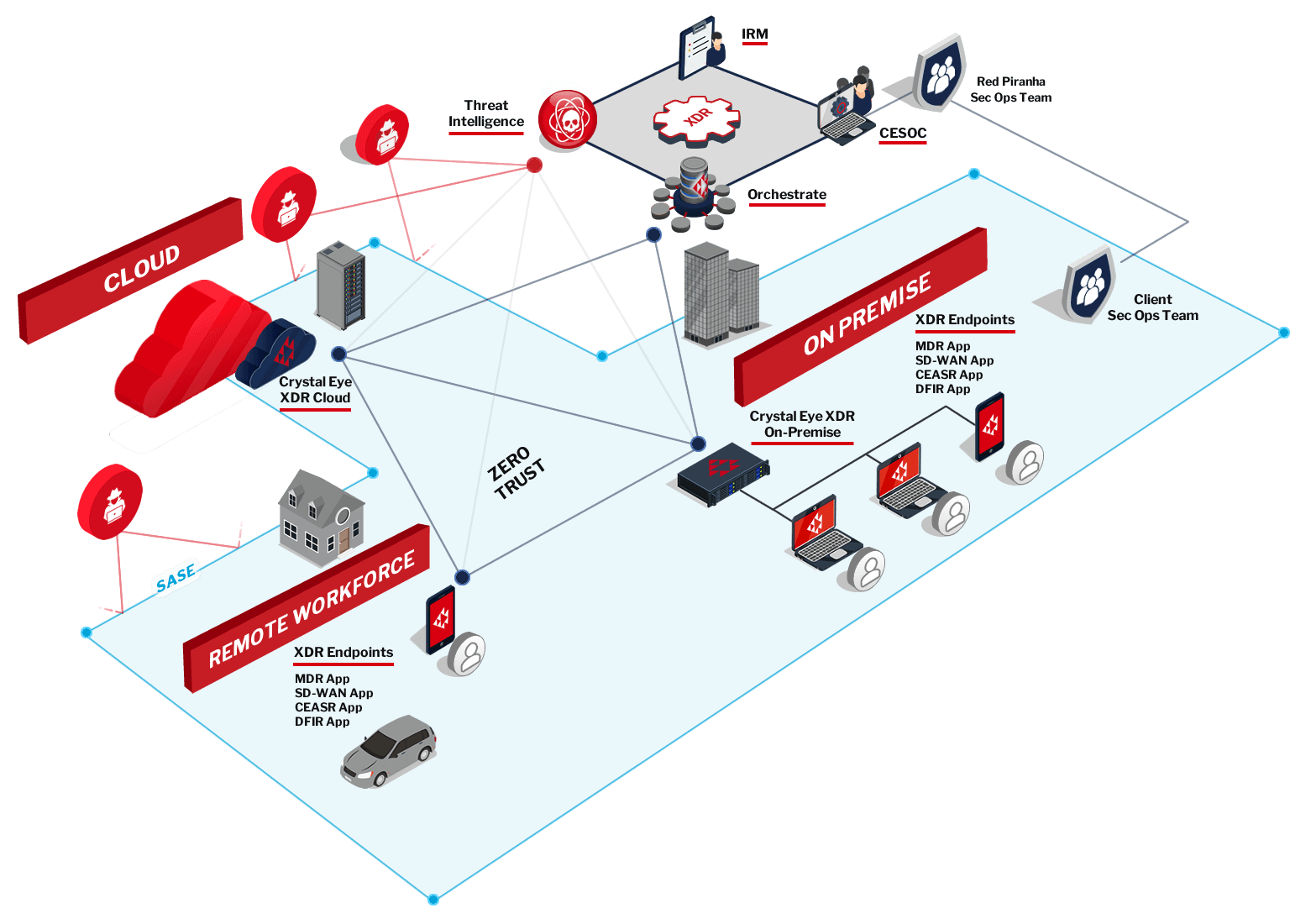 The CNSP includes the following key components which work together to provide a holistic framework to protect your business:
XDR Cloud (SASE deployment)
Orchestrate management console
XDR Endpoints (Remote & On-premise)
Find out more about the XDR Endpoints
Our Crystal Eye Security Operations Centre (CESOC) can also provide monitoring, management and incident response capabilities by integrating into our 24x7 SOCs.
Find out more about CESOC


​​​​Existing customers and partners can log in to the Orchestrate dashboard to get setup now. Crystal Eye XDR Cloud is available in a range of options to suit every budget.


Keen to learn more? Looking for a partner? Are you a partner looking for a solution?

Gartner Security Vendor Comparisons - 2021